Moncada Yachts: innovation thrives on networking.
At Moncada Yachts we pride ourselves with a network of shipyards that represent Made in Italy excellence in luxury yachting.
Moncada Yachts, yachting charter and brokerage since 1963, celebrates a long friendship with Antonini Navi, an historical Italian family run business like us, committed to excellence in luxury yachts design and construction.
"Give me matter and I will build a world out of it."
Immanuel Kant
This is the Antonini Group's motto: working with the raw material that takes shape describes the direction taken by the group from the very beginning.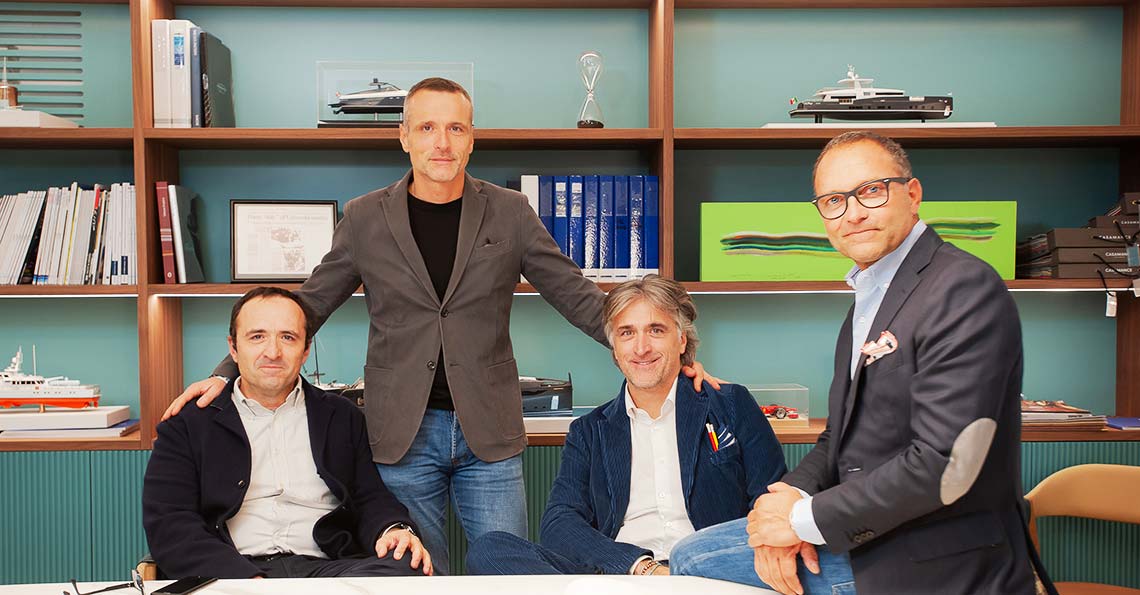 Antonini Navi since 1944
Italy is rich with industrial and manufacturing tradition, often started by families that keep on working together for generations – while creating something unique. Antonini is one of these!
Walter Antonini set up in 1944 the first group with Machinery and Piping, Transportation, Marine Services and Logistic, but Moncada connects with the two branches linked with yachting: Refitting and Ship Building.
The yacht refitting department at Antonini is a natural consequence of a careful development of the manufacturing industry. The area was rich of skilled people working in the naval sector, that together with the up-to-date technology made the right mix for enlarging the business.
The famous Amerigo Vespucci, the 1930 Italian Navy toll ship, was refitted by Antonini working on board to renewal of the incredible wooden masts.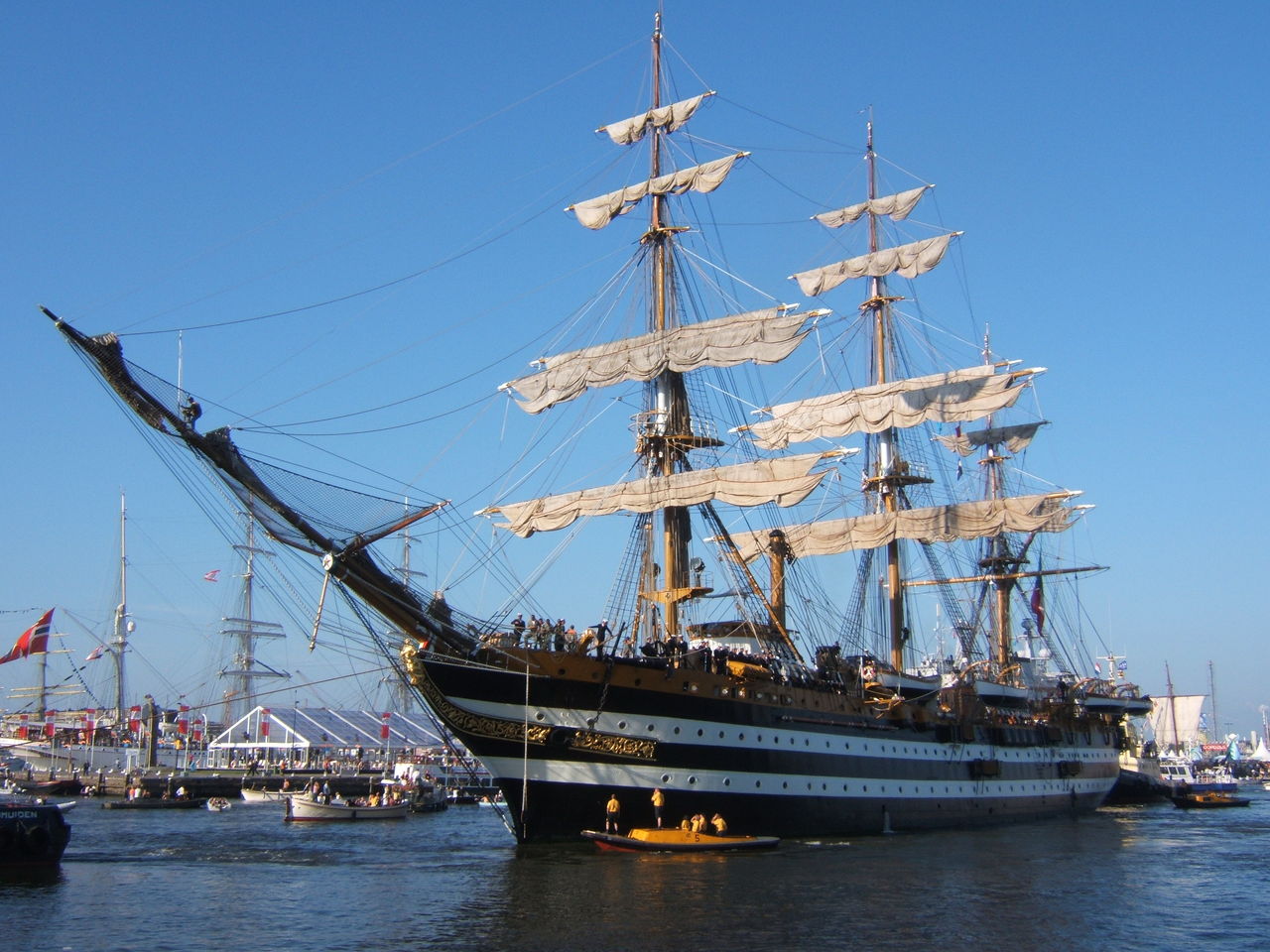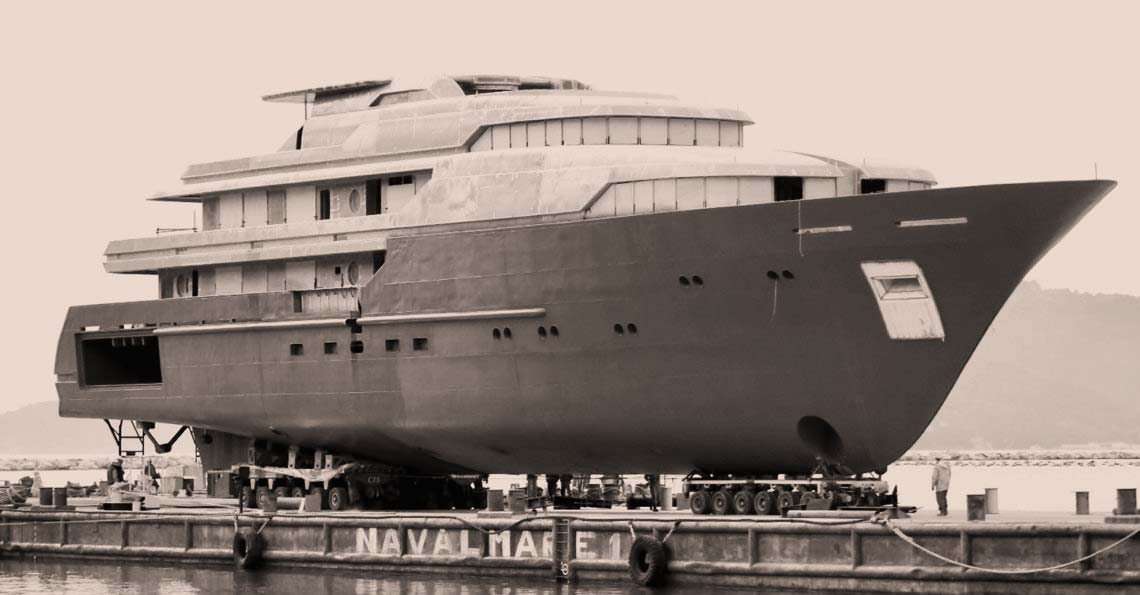 In 1977 Walter Antonini invests in the shipyard of Pertusola, a strategic location near La Spezia and there as well as refitting the industry of naval construction became an important sector in the group.
Moncada looks with great interest at the new custom constructions and at the utility platform by Fulvio De Simoni that allows – through a modular system – to choose among different aluminum hull concepts: Motoryacht, Crossover and Explorer. The hull was studied with the Marin Maritime Research Institute of The Netherlands for navigation in extreme conditions.
Simone, Lorenzo and Massimo Antonini are the leading team, together with Fulvio De Simoni and Aldo Manna, partner and sales director.
As well as with us, Antonini's family tradition is at the core of the group business.